A lovely lazy day, nothing much happening, just watching tourists getting on and off the ferry and fishermen drifting past.
Tomorrow is a better day for wind so we will rest here a day.
Morgan was itching for land time so we dinghied across to the sand spit and wandered around the 4 acres at low tide looking for fish in the shallow waters.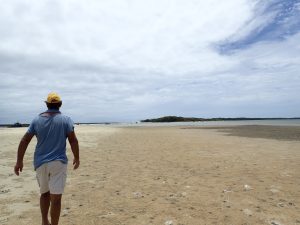 The sea birds had commandeered part of it but moved on every time we drew close.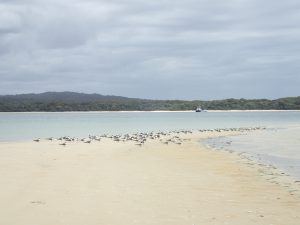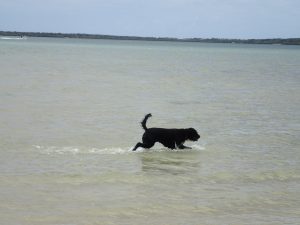 Back on Ovive the weather was not quite condusive to actually getting in the water, so we scrubbed her hulls from the paddle board and dinghy.