Sunny 10  – 15 knots North easterly
Another beautiful day in Airlie, still can't get over the beautiful azure colour of the water.
We had booked the free  marina car for the 8:30 to 10 time slot with the intention of grocery shopping. Instead we took a drive to Shute Harbour to show Dave and Laura a little of the area. The scrub along the roadside was dry and brittle looking, obviously in desperate need of rain.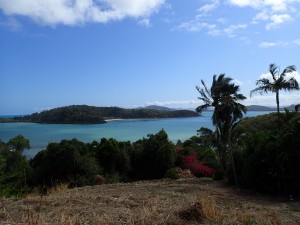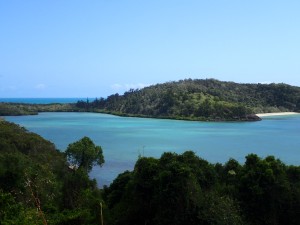 The rest of the day was spent on Mulligan Geotechnical work  ( new company name), and a couple of boat chores. John and Dave hauled me up the mast to check the connections on the wind instrument. I should have taken my camera up there as the views were excellent. None of the wiring was exposed  and I got a good look at everything so I know whats up there now.
Laura spent the day checking out the main street and its shops and getting her vitamin D levels up at Shingley Beach.
After work John and I rode into town for an ice cream then stopped at Sorrento's for a few beers. It was Sorrento's 5th birthday so we were offered free nibbles.
We ate dinner upstairs and Laura who has been a vegetarian for a year and a half ordered seafood marina and thoroughly enjoyed it.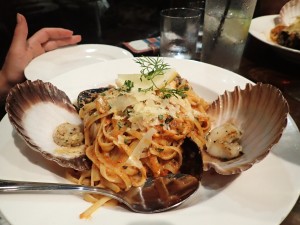 Tomorrow we head out for a few days.